Simple Plan: The Ultimate Homecoming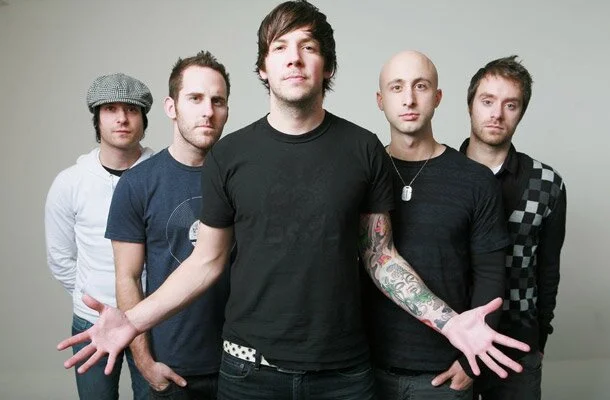 Since the release of the compilation of b-sides that accompanied their 2011 album Get Your  Heart On!, French-Canadian pop-punk act Simple Plan have been uncharacteristically quiet. After all, this is the internationally renowned five-piece best known for loud and infectious teen anthems such as "I'm Just a Kid", "I'd Do Anything", and "Shut Up!". To the proficient members of Simple Plan, quietude is something that is almost as unacknowledged as authority.
Now, after seemingly interminable years of absence, the maestros behind beloved albums such as 2002's No Pads, No Helmets…Just Balls and 2004's Still Not Getting Any have returned with a feel-good album and an extensive Canadian tour!
Released in February 2016, Taking One for the Team represents a major stylistic departure from Simple Plan's punk rock roots. While Get Your Heart On! demonstrated diminutive inclinations towards pop, Taking One for the Team is a complete embrace of the genre. Featuring hit singles such as "I Don't Wanna Go to Bed" and "Opinion Overload", Taking One for the Team is a musical triumph that cements Simple Plan as one of the most immersive and dynamic bands to emerge out of Canada.
This year, you can bear witness to a stimulating live concert experience like no other as Simple Plan promote their latest album at venues such as Montreal's Bell Centre, Toronto's Air Canada Centre, London's Budweiser Gardens, Ottawa's TD Place Arena, Quebec City's Centre Videotron, and Halifax's Scotiabank Saddledome. All Time Low and PVRIS will support Simple Plan on the Taking One for the Team Tour. All Time Low are best known for their infectiously catchy tunes, addictive dynamism, and terrific gift for injecting life and energy into everything they do. Meanwhile, PVRIS boast an eclectic style that blends dark electropop with hard rock.
Prepare for the ultimate homecoming, and don't miss the chance to purchase your Simple Plan tickets!