Earth, Wind & Fire & Chicago in Montreal
Updated: September 9, 2016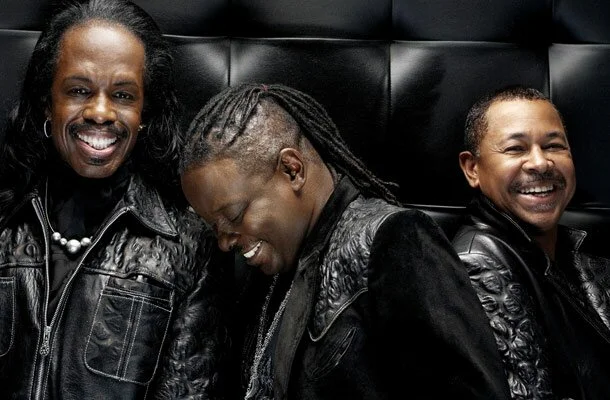 The Soul of Earth, Wind & Fire & Chicago
If ever there was such a thing as a match made in heaven, then it would be captured in the professional relationship between legendary soul group Earth, Wind & Fire and distinguished rock band Chicago.
Boasting a bombastic horn section and a reputation for wildly entertaining live performance, Earth, Wind & Fire are recognized as one of the most successful and enduring acts of all time. Indeed, the group has been a major presence in the music industry for over four decades. With smash hits like "Shining Star" and "September", EWF became a hugely influential and culturally significant music behemoth. The soul act has inspired countless contemporary artists, including Beyonce, P. Diddy, Jay-Z, Bruno Mars, Mary J. Blige, Alicia Keys, and Pharrell Williams. Moreover, EWF earned the immense adoration of the great Quincy Jones and U.S. President Barack Obama. With a catalogue as expansive as its emotive personality, EWF will be immortalized for its revolutionary contributions to the music scene.
Meanwhile, Chicago have recently added yet another accolade to their impressive list of distinctions, which include a Grammy Award and a star on Hollywood Walk of Fame. In April 2016, the group was inducted into the Rock and Roll Hall of Fame along with N.W.A., Steve Miller, and Cheap Trick. However, the induction was only a matter of time, as Chicago is recognized as the second most successful American rock band of all time in terms of both albums and singles according to Billboard. The catalogue of the acclaimed group is comprised mostly of politically-charged rock tunes and softer ballads. Classic hits include "Colour My World", "Saturday in the Park", "If You Leave Me Now", "You're the Inspiration", and "Hard Habit to Break".
Now, these maestros of groove will join forces for a co-headlining tour that will feature an abundance of palpable nostalgia. The Heart & Soul Tour 3.0 demonstrates that the adoration of Canadian fans is clearly reciprocated, as the groups will travel from the coasts of Vancouver to the cityscape of Montreal. Witness Earth, Wind & Fire and Chicago live in concert at venues such as Montreal's Bell Centre, Hamilton's First Ontario Centre, London's Budweiser Gardens, Winnipeg's MTS Centre, Calgary's Scotiabank Saddledome, Edmonton's Rogers Place, and Vancouver's Rogers Arena.
Earth, Wind & Fire and Chicago both possess countless awards, critically acclaimed discographies, and dedicated legions of fans. Above all, they both possess something that is a rarity among most artists in the business; soul. The sound of EWF and Chicago has the capacity to allow fans to actually feel the music. This welcomed attribute is brilliantly translated to the stage, so the Heart & Soul Tour 3.0 is a tour that should not be missed under any circumstances!