Mumford and Sons Are Back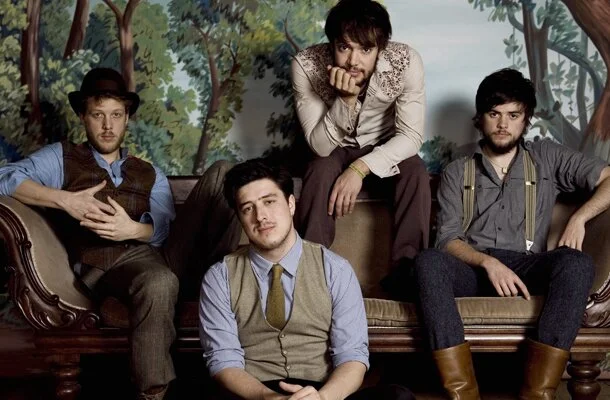 Mumford & Sons in Canada
Since being formed in the West London folk community in 2007, Mumford & Sons have enticed audiences across the world with their infectious gusto, nostalgic folk instrumentation, elegant style, and electric songwriting.
Their debut album Sigh No More abolished all preconceptions of mainstream folk, and moved Mumford & Sons from the depths of obscurity to the spotlight. Featuring smash hits such as "Little Lion Man" and "The Cave", Sigh No More was lauded by music critics, and celebrated by music aficionados everywhere. The album is currently certified double platinum in the US and quadruple platinum in the UK.
In 2012, Mumford & Sons accomplished the impossible task of surpassing the success of Sigh No More with their sophomore album Babel. The album included singles such as "I Will Wait" and "Hopeless Wanderer", and became the fastest selling album of 2012 in the UK. Furthermore, Babel became the biggest selling debut of any album in 2012 in the US after selling 600,000 copies in its first week. Babel took home the Grammy Award for Album of the Year.
On Sigh No More and Babel, the band integrated core bluegrass instruments such as the banjo, piano, and mandolin, thereby providing an ideal contrast to the computerized beats that dominate the music industry. Mumford & Sons' folk instrumentation has been a core element of the band's popularity. In many ways, the group has become synonymous with the very essence of folk.
For this reason, fans were shocked when the group unveiled the stylistic changes on their third studio album Wilder Mind.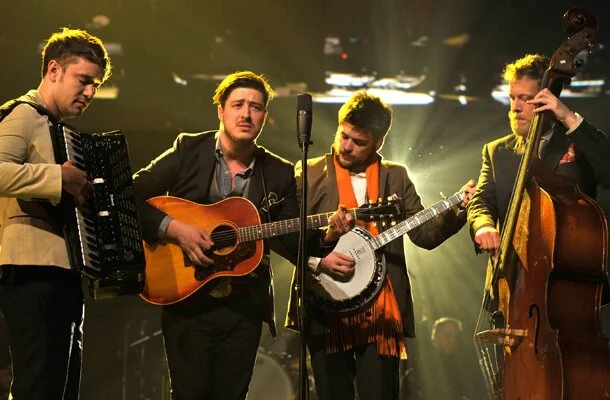 On Wilder Mind, gone are the banjos, mandolins, and acoustic guitars that made the band a household name. This time around, the band's signature folk instruments have been replaced with surging electric guitars and booming synthesizers. Mumford & Sons embrace their inner rock gods on Wilder Mind, leading to a louder record that is sleeker and oozes with self-confidence. The record debuted at the top of the UK Albums Chart and the US Billboard 200.
The band has managed to pull off the heavier instrumentation effortlessly, and have successfully transitioned to alternative rock. Don't believe us? See for yourself! This summer, witness the Grammy-winning, multi-platinum group as they take over venues such as Ottawa's Canadian Tire Centre, Toronto's Molson Canadian Amphitheatre, and Quebec City's Baie de Beauport.