Montreal Alouettes An Exceptional Football Experience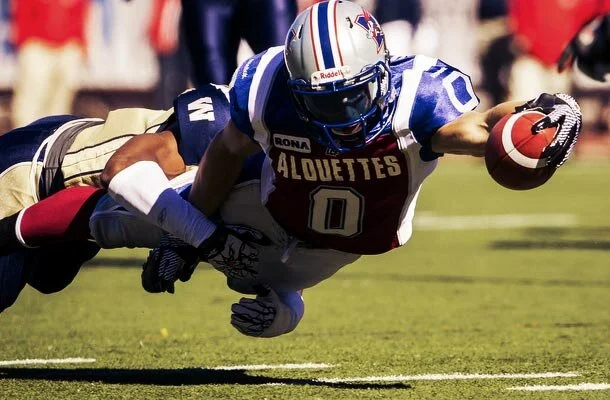 Catch the Montreal Alouettes at the Montreal Percival Molson Memorial Stadium
When it comes to the Canadian Football League, no team has demonstrated as much endurance, determination, and perseverance as the Montreal Alouettes.
You can try to terminate their franchise, but they'll just come back for more.
You can try to replace them, but they'll prove themselves to be irreplaceable time and time again.
You can try to break their spirit, but they'll overwhelm you with their passion for the game.
The Montreal Alouettes possess quite a chaotic history. On two separate occasions, the team has collapsed under the weight of financial insecurity and poor leadership. The first of these instances occurred in 1982, when the team's financial burden proved too fearsome to control. The team was re-established as the Montreal Concordes but, due to unpopularity among zealous Als fans, the Alouettes name was resurrected in 1986. However, once again, fate dealt an unfortunate blow to the beloved team, and the Als were forced to fold in 1987, leading to a nine-year hiatus of professional football in Canada's most multicultural city.
At the time, all hope for the return of the CFL in Montreal seemed lost.
However, in 1996, fate had a different plan. The Montreal Alouettes returned once again, and in better shape than ever. Since their triumphant return, the Alouettes have become the crown jewel of the league, and continue to earn various honours and break countless football records. The Montreal Alouettes have morphed into a veritable phenomenon, complete with an army of dedicated fans that live and breathe for the Larks. With a long history and an unquenchable thirst for excellence, the Montreal Alouettes have accomplished a fair deal of achievements. The Als have been victorious in seven Grey Cup championships. Additionally, the team boasts the CFL's longest active playoff streak, as the Montreal  Alouettes have yet to miss the playoffs since their return in 1996.
This football season, experience a veritable Canadian institution! Don't pass out on an exceptional football experience, and catch the Als as they dominate Montreal's Percival Molson Memorial Stadium!