Guns N' Roses: Not in This Lifetime Tour!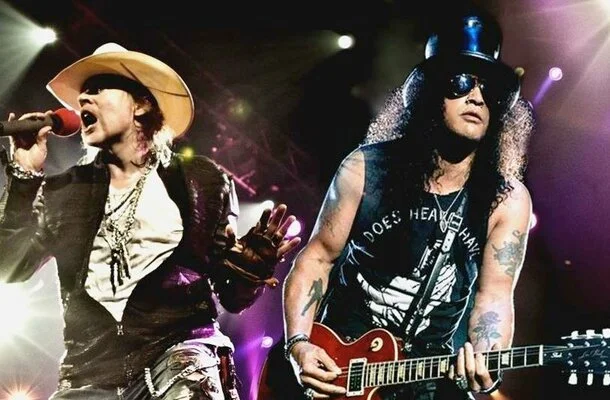 "Patience" Rewarded!
Calling all Guns N' Roses fans! This is a Code Red! This is not a drill! I repeat; this is not a drill!
After years of ceaseless speculation and incessant rumors, the classic lineup of America's greatest hard rock band has finally reunited for what will surely be the most anticipated concert tour of the decade. As any rock aficionado knows all too well, core Guns N' Roses members Slash and Duff McKagan departed from the group in the mid-nineties, sometime after the promotional duties for "The Spaghetti Incident?". Axl Rose and Co. continued to release new music following the departures – most notably 2008's critically-acclaimed Chinese Democracy – the charisma and talent of Slash and McKagan could not be replicated, and their absence left a perceptible impact on the band's signature sound.
Now, despite despondent claims that the members of Guns N' Roses would never reunite, the patience of dedicated fans has been rewarded with the announcement that the classic lineup of vocalist Rose, lead guitarist Slash, and bassist McKagan will return for an expansive stadium tour. The announcement followed a surprise and intimate gig in Los Angeles. Moreover, the reunion confirmation comes in the wake of heightened media buzz concerning the group's upcoming headline slots for various summer festivals.
The Not in This Lifetime Tour will mark the first time since 1993 that Rose, Slash, and McKagan have performed live together. The highly-anticipated trek will visit venues such as Toronto's Rogers Centre.
Prepare to experience a concert that has been in the marking for over two decades! Witness the epic return of America's most beloved hard rock band; get your Guns N' Roses tickets for the most anticipated trek in rock music history!