Montreal's Just for Laughs Festival – Kevin Hart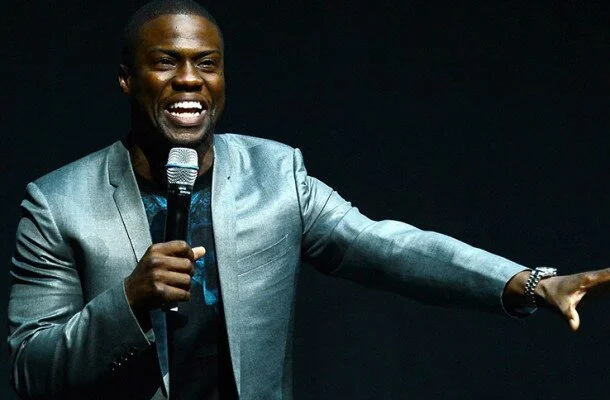 It's that time of the year again! Get ready to laugh until your sides hurt!
Montreal's Just for Laughs Festival has always been one of the defining events of the summer. Every year, seasoned comedians and aspiring funny men give it their all on various stages across the city – all for your entertainment! Last year, legendary comedians such as Russell Peters, Aziz Ansari, Seth Rogan, Don Rickles, and Andy Samberg all worked their magic at the festival. The Just for Laughs Fest is known for enlisting only the very best entertainment around, and this year will surely be no exception. Wanda Sykes, Sir Patrick Stewart, Jane Lynch, Ellie Kemper, and Neil Patrick Harris are among the many entertainers set to take Montreal by storm this summer.
However, one uproarious comedian stands out among his peers.
Kevin Hart is, to put it bluntly, a hilarious force of nature. Since earning his big break in 2000 after being cast in Judd Apatow's TV series Undeclared, Hart has transformed into one of the most versatile comedians in film and television. On the big screen, Hart has starred in top-earning films such as 2003's Scary Movie 3, 2010's Little Fockers, 2012's Think Like a Man, and 2014's Ride Along. On television, Hart co-created and stars in the satirical Real Husbands of Hollywood. Additionally, Hart has hosted various ceremonies, including the 2012 MTV Video Music Awards and the 2014 Comedy Central Roast of Justin Bieber.
For the incomparable Kevin Hart, making people laugh has become second nature.. Hart is the funny man of our era, and the comedic genius is destined to follow in the paths of Louis C.K., Chris Rock, and Jerry Seinfeld. This year, experience a stroke of comedic royalty as Hart takes his What Now? tour to venues such as Montreal's Bell Centre for the Just for Laughs Festival. You can also catch Hart at venues such as Toronto's Air Canada Centre, and Vancouver's Rogers Arena.