Toronto Argonauts Hamilton Tiger-Cats – A Tale as Old as Time Itself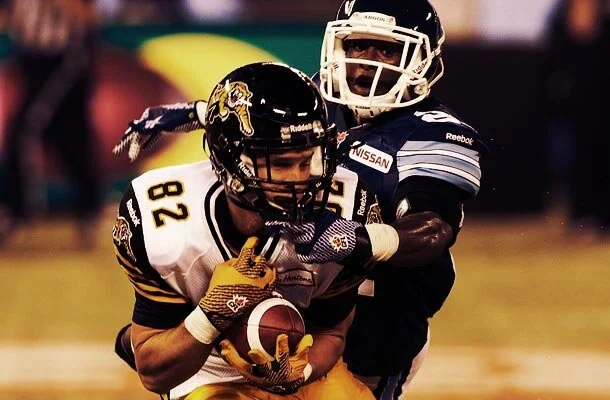 Toronto Argonauts Hamilton Tiger-Cats
It's a tale as old as time itself.
The top of the heap pitted against the underdog. The men in suits clashing with the blue collar workers. The opulent and prosperous metropolis going head-to-head with the city that is elegant in its simplicity.
In the world of professional Canadian football, however, these differences in settings lead to one of the most celebrated, ruthless, and enticing rivalries in history.
The rivalry between the Toronto Argonauts and the Hamilton Tiger-Cats is above and beyond any other clash or matchup in the CFL. The rivalry has endured the test of time marvellously, and is anything if not enduring; in the world of professional football, Toronto first clashed with Hamilton in 1873 and, since then, both teams have been engaged in a rivalry that is unprecedented in its intensity. Indeed, if you're hoping to attend an Argos-Ticats game in the near future, be prepared for ruthless fist fights, the rallying cry of "Argos suck!", and incessant obscenities. But, while the rivalry may be boisterous, it also provides a foundation for what are far and away the most exhilarating CFL games of the year.
Even after all these years, the rivalry is still alive and well. In recent years, the Argonauts and Tiger-Cats have often faced each other in the playoffs. Notably, in November 2013, the Ticats dominated over the Argos at the Rogers Centre in the eastern, thereby renewing the rousing rivalry.
The Argonauts and Tiger-Cats rivalry has always been one of the most riveting aspects of the CFL. As the Argos attempt to improve upon their 8-10 record from last season while tackling an ownership change, the Tiger-Cats will try to avenge their narrow 16-20 Grey Cup championship defeat at the hands of the Calgary Stampeders during the conclusion of the 2014 season.
While there's plenty of uncertainty ahead as we commence the 2015 season, there's one thing that we're truly sure of; things are about to get especially exciting between the celebrated arch-rivals!