Green Day's Revolution Radio – Back to Raw Intensity
Updated: October 23, 2016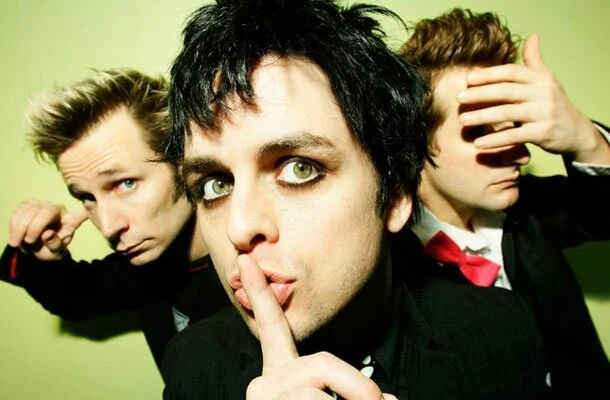 Green Day Album Review: Revolution Radio
On Green Day 's twelfth studio album Revolution Radio, the Grammy Award-winning trio of punk rockers have managed to find musical relevance through raging nostalgia.
Released in October 2016, Revolution Radio is an amalgamation of the work that the band has recorded over the course of their entire career; while the album's simplistic three-cord song structures are reminiscent of their earlier years, the political themes reflect albums such as American Idiot. In particular, exhilarating songs like "Bouncing Off the Wall" and "Too Dumb to Die" sound like they could be featured on 1994's Dookie or even 1995's Insomniac. Meanwhile, the poignant title track and the ominous "Say Goodbye" feature the commentary on political disillusionment that characterizes Green Day's recent works.
In comparison to the group's most recent studio efforts, Revolution Radio is distinctly more focused than 2009's maximalist 21st Century Breakdown and the creatively ebullient (but overall bloated) 2012 album trilogy of ¡Uno! ¡Dos! ¡Tré!. Clocking in at a mere 44 minutes, Revolution Radio is Green Day's most engrossing work in years.
Lead single "Bang Bang" is one of the album's many notable highlights. The single is an electrifying tour-de-force written from the perspective of a mass shooter. The wildly aggressive hit has already peaked at number one on the U.S. Mainstream Rock Chart. Other high points off Revolution Radio include the nostalgic "Outlaws" and the honest "Youngblood".
Overall, Revolution Radio is a welcome return to the raw intensity of the group's earlier albums, as opposed to the polish ballads of recent years. The album is a maelstrom of unrestrained fervor, shaking rage, and pertinent pointedness that explores themes of finding clarity through modern chaos. The back-to-basics approach has received an overwhelming positive reception; outlets such as Alternative Press, The Guardian, NME, and Rolling Stone have all praised the album's composition and relevance.
Above all, this is an album that begs to be performed live. Luckily for American fans, the band will promote Revolution Radio on an extensive 24-date North American trek in spring of 2017. The band will perform at venues such as London's Budweiser Gardens, Hamilton's First Ontario Centre, Montreal's Bell Centre, and Quebec's Videotron Centre. The band will be supported by punk rock group Against Me!, whose 2014 album Transgender Dysphoria Blues earned universal critical adoration for its introspective themes and emotive lyrics. Transgender Dysphoria Blues was inspired by the gender dysphoria experienced by lead singer and transgender rights advocate Laura Jane Grace.