UFC 186: Dillashaw vs. Barão 2 Montreal
Updated: February 4, 2015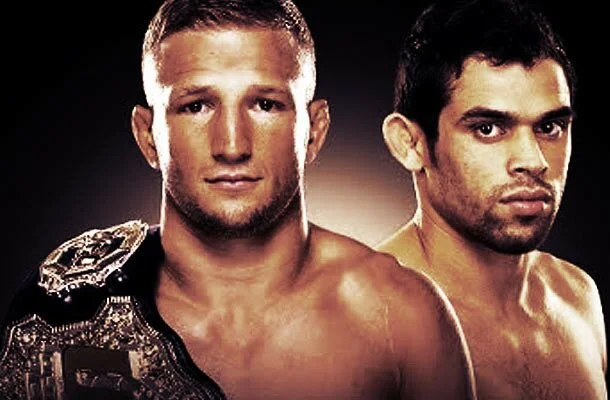 UFC 186: Dillashaw vs. Barão 2 Montreal
This spring, prepare to enter the Octagon as Montreal hosts one of the most exhilarating events of the year: UFC 186: Dillashaw vs. Barão 2 Montreal!
On April 25th, the Ultimate Fighting Competition returns to the Bell Centre with UFC 186: Dillashaw vs. Barão 2 Montreal. The event will mark the seventh UFC event hosted in Montreal. It will include an all-star roster that will assemble some of the world's greatest ultimate fighters!
The Bell Centre will welcome a plethora of mixed martial arts legends that will demonstrate their extensive talents in various main events. In the Welterweight Championship, Rory "Red King" MacDonald will take on Hector "Showeather" Lombard.  Patrick "The Predator" Cote will battle it out with Joe "Diesel" Riggs. Nordine Taleb will face Claudio "Hannibal" Silva.
During the Lightweight match, Olivier Aubin-Mercier will enter the ring with David "BullDawg" Michaud. Meanwhile, Quinton "Rampage" Jackson and Fabio Maldonado will grace us with their presence during the Light Heavyweight competition.
Also, in the Middleweight Championshp, Michael "The Count" Bisping will take on C.B. "The Dobberman" Dollaway. Lastly, during the Women's Strawweight Championship, Jessica "Ragin" Rakoczy will face Valerie "Trouble" Letourneau.
However, the crown jewel of UFC 186 will be a Bantamweight Championship rematch between current champion T.J. Dillashaw and former champion Renan "The Baron" Barão. In the past, the two have crossed paths at UFC 173 where, in an unexpected yet captivating turn of events, relative newcomer Dillashaw concluded the match with a TKO victory over Barão.
Not to miss, the UFC 186: Dillashaw vs. Barão 2 Montreal event.
It's been over two decades since the UFC hosted its first mixed martial arts event and, while times may have changed, the elation and stimulation that accompanies a UFC event has remained the same.
You can catch a glimpse of some of the most formidable fighter in the world as UFC 186: Dillashaw vs. Barão 2 Montreal takes over the Bell Centre on April 25th!